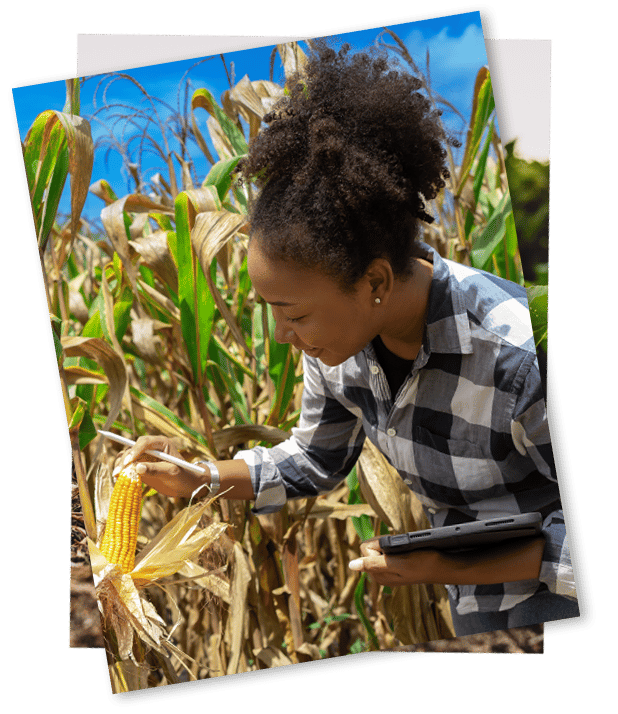 Developing the Next Generation of Black Ag Professionals
A new partnership between the Carver Integrative Sustainability Center (CISC) of Tuskegee University's College of Agriculture, Environment and Nutrition Sciences and the Inter-Institutional Network for Food, Agriculture, and Sustainability (INFAS hosted by UC Davis) will enhance Tuskegee University's efforts to develop the next generation of Black Ag Professionals. This fellowship is funded by the W.K. Kellogg Foundation.
Selected candidates attending Historically Black Colleges and Universities who are pursuing graduate degrees in food systems, agriculture, natural resources, or related fields receive $6,000 along with mentoring and professional development opportunities as part of this program. The development of this opportunity is part of CISC's efforts to leverage partnerships with various entities to meet mutual goals around the development of the Black agriculture sector. We have selected applicants who have completed at least one quarter or semester of a Master's or Doctoral program and who currently attend a HBCU.
The Partnership Between CISC and INFAS
2022-23 Pilot Year
The 2022-23 pilot year brought a talented applicant pool of 27 scholars from 11 HBCUs. Our fellowship acceptance rate for 2022-23 was 29.6% with a 44% rate of scholarship recognition via our CHFP Fellow and Honoree awards.
In total, the CISC selected 8 fellows and 4 honorees. Our fellows represent 7 different HBCU's, 6 disciplines, and include 1 PhD candidate and 7 masters candidates. Our honorees represent different 3 HBCU's, 4 disciplines and include 3 PhD candidates and 1 masters candidate. Honorees and Fellows presented their research via poster and oral presentations at the Professional Ag Workers Conference (PAWC) in November 2022 with expenses paid by the CHFP Fellowship. One of our honorees, Chinedu Ahuchaogu of the University of Maryland Eastern Shore, won third place in the Gamma Sigma Delta Student Competition.

Fellows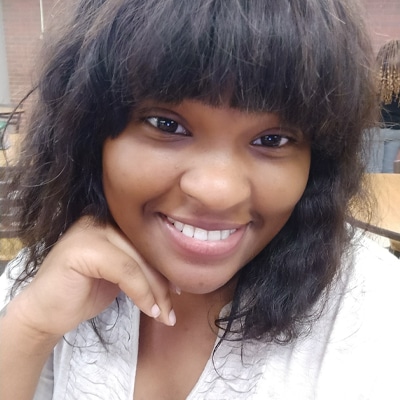 Alyson Whitted
1st year || M.S. in Environmental Studies
Kentucky State University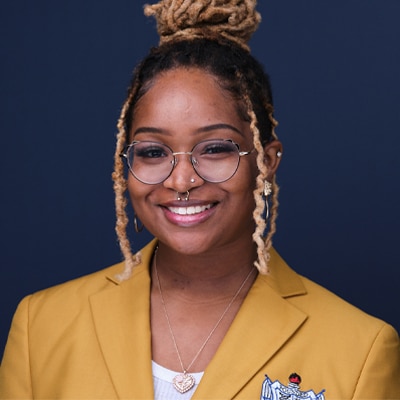 Asya Montgomery
1st year || M.S. Food and Nutritional Science
Tuskegee University
Bernard Iwegbu
2nd year || M.S. in Agricultural Regulations
University of Arkansas Pine Bluff
Christopher Iweriebor
2nd year || PSM in Urban Agriculture
University of the District of Columbia
Kevaughn Prout
2nd year || M.S. in Biotechnology
Alcorn State University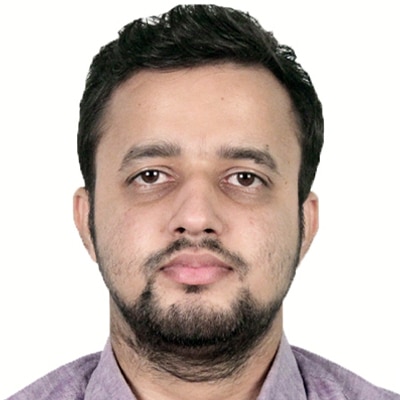 Manoj Paudel
1st Year || M.S. in Environmental Studies
Kentucky State University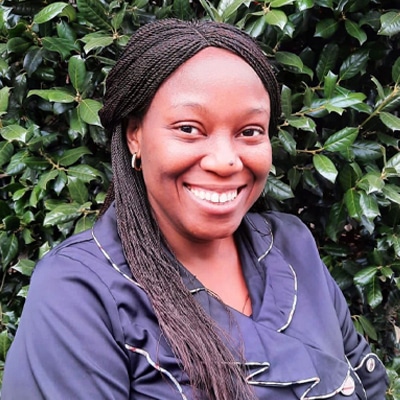 Miriam Hagan
2nd year || PhD in Nutritional Sciences
Howard University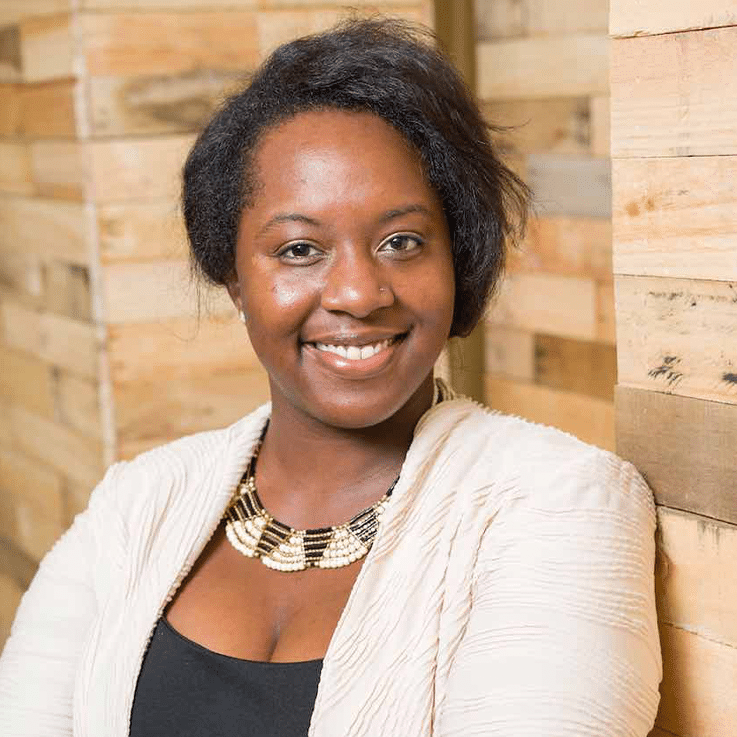 Natilee McGruder-Kyle
Food Systems and Equity Consultant, Growing Green LLC
Tanisha Felton
2nd year || M.S. in Marine Science
Savannah State University
Mentors
Brandy Phipps
Assistant Professor – Agricultural and Life Sciences
Central State University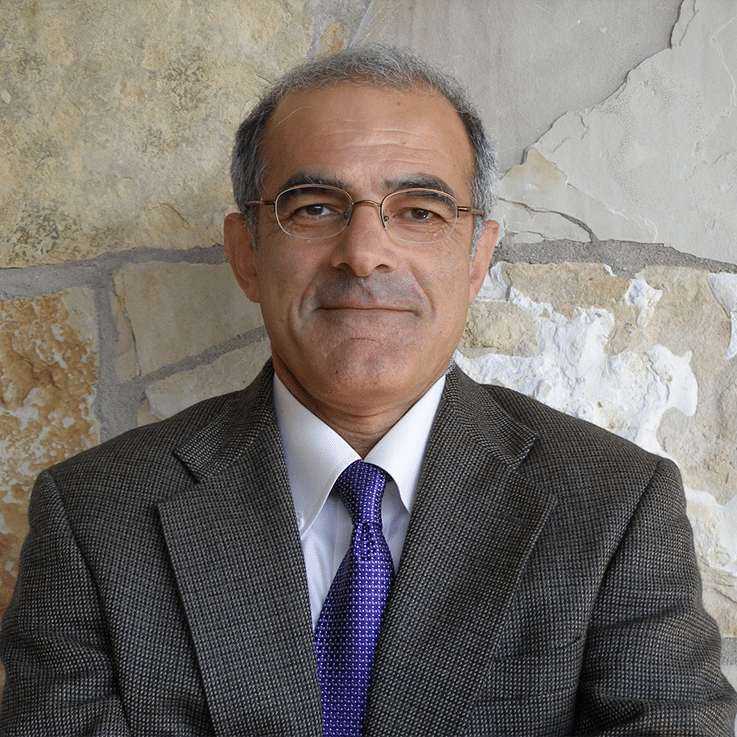 Kamyar Enshayan
Director, Center for Energy & Environmental Education
University of Northern Iowa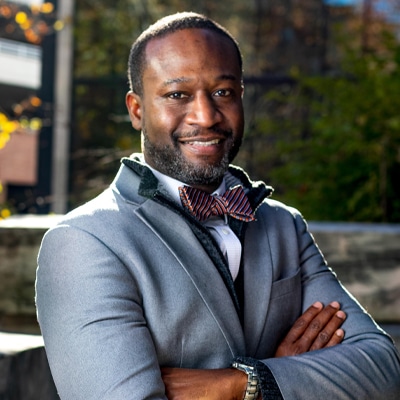 Kareem M. Usher
Assistant Professor of City and Regional Planning
Ohio State University
Lacey Gaechter
Community & Public Health Coordinator, Division of Kinesiology & Health
University of Wyoming
Lesli Hoey
Associate Professor of Urban and Regional Planning
University of Michigan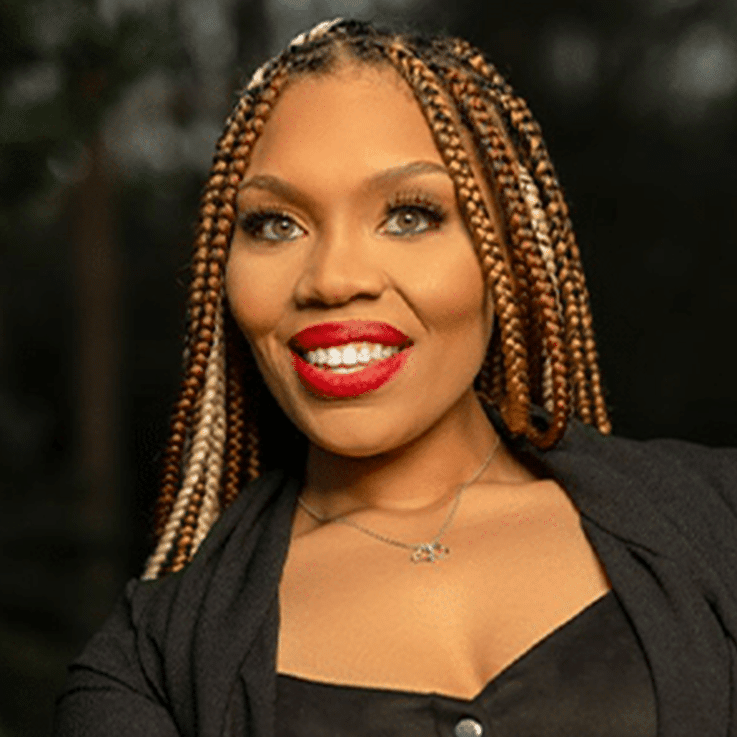 Lindsey Lunsford
Assistant Professor for Food Systems Education and Policy Tuskegee University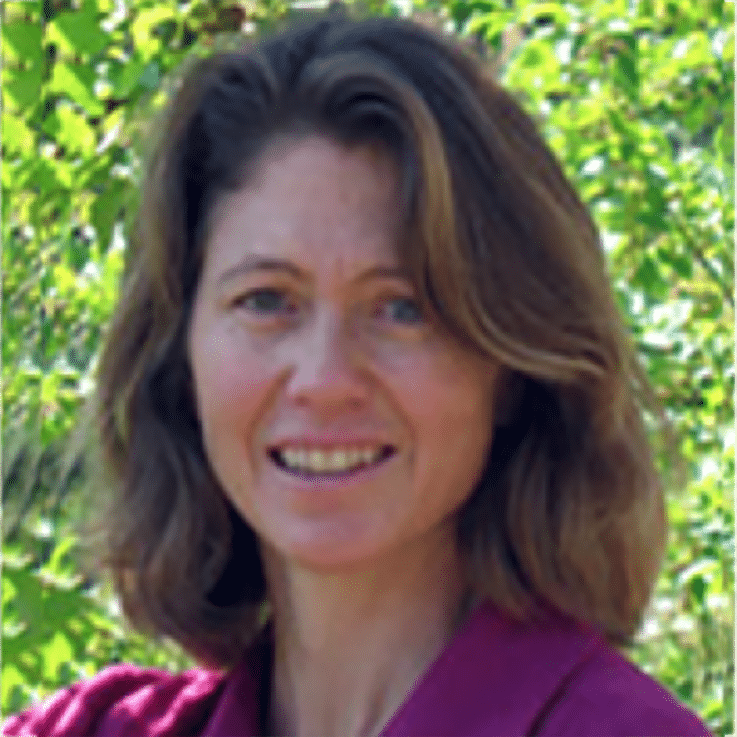 Marcia Ostrom
Associate Professor of Sustainable Food and Farming Systems Director, Food Systems Program
Washington State University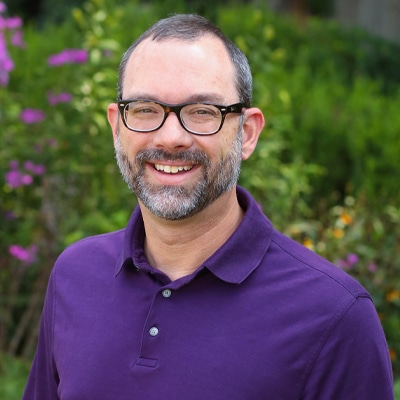 Matthew R. Sanderson
Randall C. Hill Distinguished Professor of Sociology, Anthropology, and Social Work & Professor of Geography and Geospatial Sciences
Kansas State University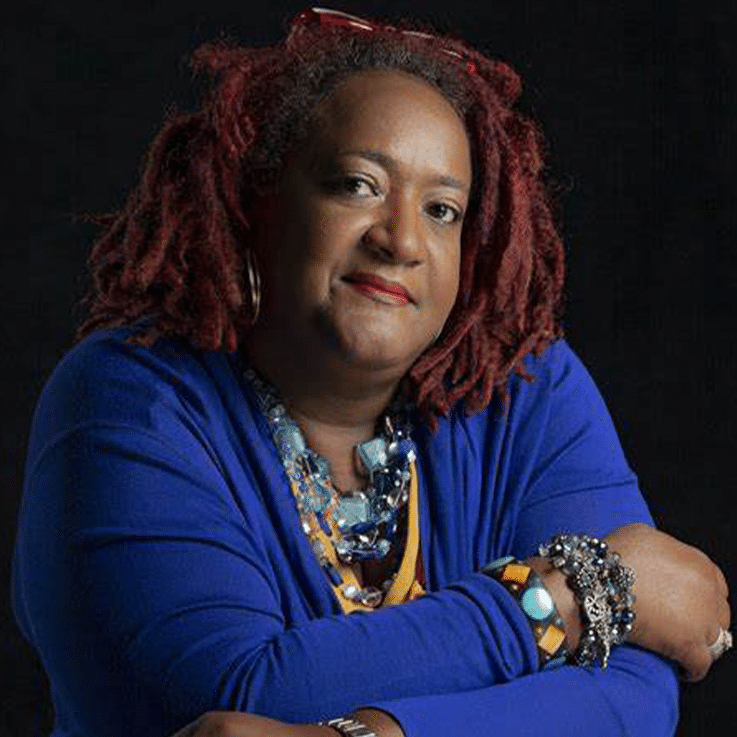 Psyche Williams-Forson
Professor and Chair of American Studies
University of Maryland College Park
Rachel Soper
Assistant Professor of Sociology
California State University, Channel Islands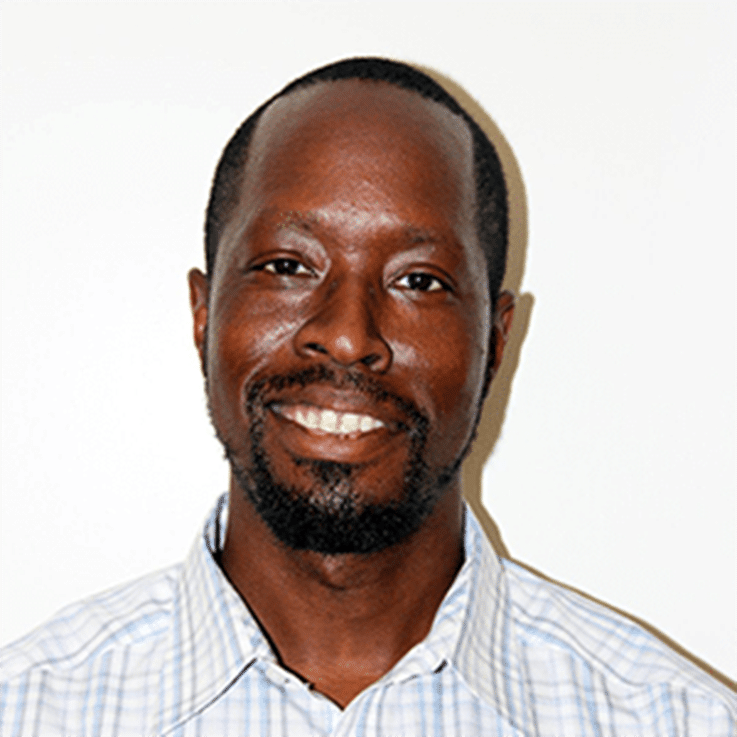 Raymon Shange
Director, Carver Integrative Sustainability Center
1890 Extension Administrator, Tuskegee University Cooperative Extension Associate Dean, College of Agriculture, Environment, and Nutrition Sciences
Tuskegee University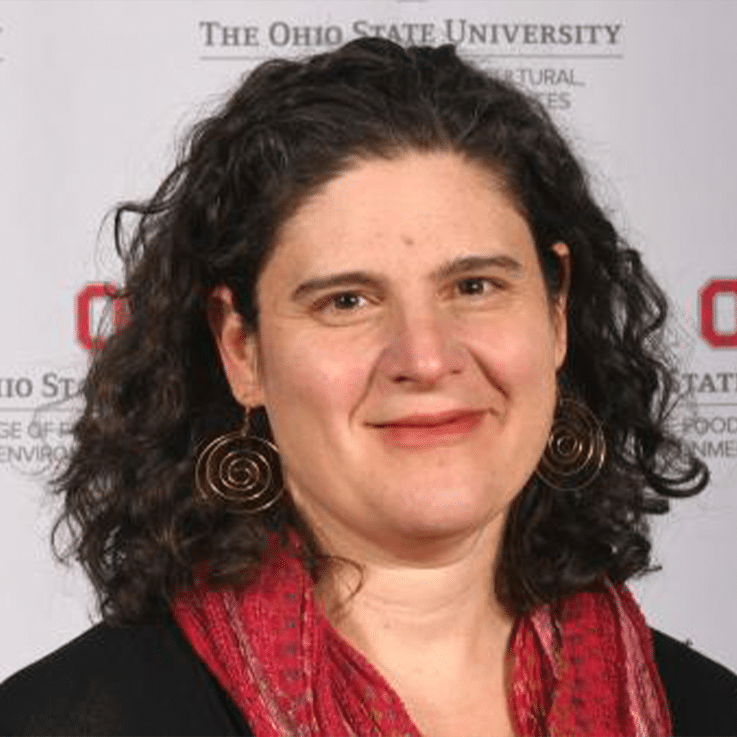 Shoshanah Inwood
Associate Professor of Community, Food and Economic Development
Ohio State University
Honorees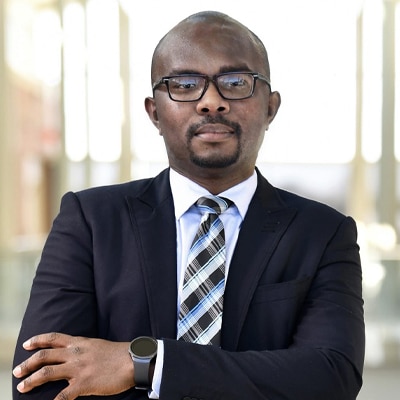 Chinedu Ahuchaogu
2nd year || PhD in Food and Agricultural Sciences
University of Maryland Eastern Shore
Kingsley Bentum
3rd year || PhD in Interdisciplinary Pathobiology
Tuskegee University
Lydia Olagunju
4th year || PhD in Applied Science and Technology
North Carolina Agricultural and Technical State University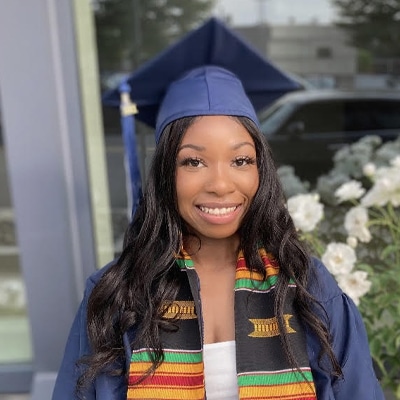 Micah Talbert
2nd year || M.S. Food and Nutritional Sciences
North Carolina Agricultural and Technical State University