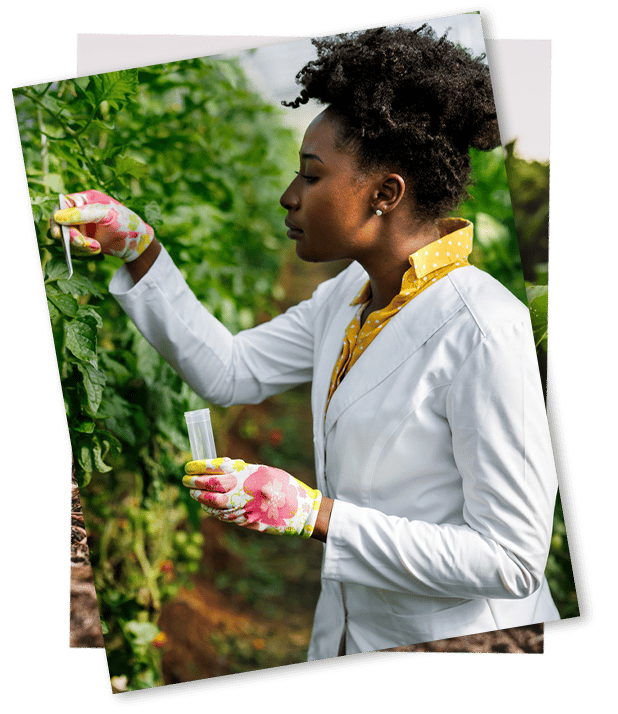 1890s Environmental, Economic, and Energy Justice Academy

Through a partnership agreement with the Environmental Protection Agency, Tuskegee University's CISC, and Center for Farming Systems, Rural Prosperity, and Economic Sustainability (CFSRPES). The EPA EJCHS has increased efforts to promote leadership development and capacity-building activities in communities by developing several initiatives that center on promoting equity in underserved and underrepresented communities. The EPA EJCHS is also committed to cultivating relationships and opportunities for students and faculty at HBCUs. Through a series of modules, the EEEJ Academy will cultivate skills so that participants may successfully identify their environmental, economic, and energy challenges and accomplish their communities' empowerment goals. 
Tuskegee University recognizes that faculty, staff and students have a responsibility to be good stewards of the environment. Attaining a sustainable environment will require a rigorous reevaluation of policies and procedures, transformational leadership, creative solutions, technological solutions, and significant changes in the behavior of the University, its partners and stakeholders. The University's CISC serves as a science-based research and resource center focused on technologies and policies that enhance profitability and sustainability of small, socially & historically disadvantaged, underserved, beginning, women and veteran farmers, ranchers, landowners; and related cooperatives and rural communities.
Additional Information
Gloria Tinubu
Raymon Shange
US Environmental Protection Agency
Center for Farming Systems, Rural Prosperity, and Economic Sustainability
Association of Extension Administrators
Association of Research Directors